Wellwater Productions is led by Adam C. Erickson and Ken Summerall, Jr. With over 33 combined years experience in A/V production and 15 years ministry experience, both Adam and Ken are well suited to be used by God in this capacity. Wellwater was founded in 2006 in response to a calling to create a platform to tell stories of God at work in the World. The main goal of Wellwater Productions is to partner with organizations to tell their story. There's no project too small or too large.
——————————————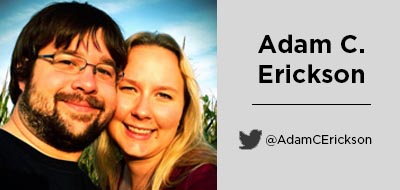 Adam C. Erickson is the Digital Cinematographer for Seacoast Church in Charleston, SC. He has been passionately involved in telling stories through video for nearly ten years. He's worked in everything from network and broadcast television, commercial production, filming documentaries overseas, television news production, and freelancing with various Churches. He's interviewed major recording artists and worked on set with clients like Time Warner as well as Powerade. He's also had the opportunity to shoot footage for 20/20 and networks such as The History Channel, ETV, and A&E.
——————————————
Ken Summerall is a guy who does stuff. Unfortunately, I don't have a bio for him, so I'm just typing a bunch of stuff to make it have some different text to fill space. Space rhymes with trace, which is much like mace. I'm not a big fan of mace, as it can potentially be painful if it's sprayed into your eyes. Granted, you either have to accidentally spray yourself or attack someone, so I guess the chance of being sprayed by mace is pretty slim. Regardless, it seems painful to me. I'm thankfully almost out of bio space, so I can stop blabbing things and move on to work on another portion of the website. Write your bio, Ken.